Intention To the Higher Self - Practicing Mastery
This exercise is a request to your Higher Self or Divine Aspect, to validate your true beingness, your potential, and your connection to Spirit. This is you practicing Mastery.
Video On The Go
VIDEO PAGE EMBED
Manifest a Miracle Today!
How do you know if you are connected to Spirit? How can you create and manifest in your life? Begin with a simple intention!
Featured Products For This Video
Shop for the products you need/found in this video
Open
Additional Information
Related links, images and relevant information involving this howtube video.
Christine Hunter-Robertson. M.A. C.Ht.
"My 30 plus years of experience in the healing professions began in the world of nursing (RN In the UK), teaching at university level and a private counseling/hypnotherapy practice. Along the way I have had numerous mystical and spiritual experiences to nudge me into my own awakening. For many years I have used my skills as a spiritual counselor and hypnotherapist to support peoples healing journeys through soul journeying and akashic soul regressions. The Life Between Lives (LBL) training with Dr. Newton in 2006, helped me deepen the soul journeying to evolve into something very beautiful and transformational. I have been a witness to the life changing experience of LBL that has been the catalyst for dozens of individuals to see through the eyes of the immortal soul, to connect with their Spirit Guide or Higher Self and find their life purpose.
As I deepened my own spiritual practice I was guided to use my voice in a more untraditional manner using tones and celestial sounds (Star or Light Language) to accelerate healing, activate inner awareness and ignite the clients own spiritual awakening."
Thank you for allowing me to share, I reach out to you in remembrance and love, as a guardian of heart centered consciousness I thank you for having the courage to follow your own inner guidance to be here on the path of awakening, I too am coming home at last to be my true Divine Self, and, to go into the unknown, guided by the light of truth in my own sacred awakening heart.
Open
Step By Step Instructions
Get printable, mobile, or PDF versions of the instructions featured in this video
1) Things You'll Need
A relatively quiet, comfortable space
Headphones for the audio, if handy
An open mind
A willingness to connect to something real and true.
Be open throughout the day, have vigilance
Force nothing, just observe
And let your Higher Self reach you in its own way
2) Sit back and listen to the audio
There's nothing you have to do now... just be still and know that miracles are coming your way today
Scan Code to Load These Steps To Your Smart phone
Step By Steps
OnTheGo
Simply scan this QR Code with your smart phone
to take these instructions with you on the go.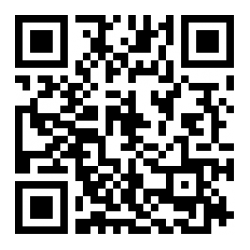 Download PDF and Print
Open
Comments
Comment on this video