How to Make Bulletproof® Coffee: Dave-Asprey Style
Swap the sugary, carb-latent breakfast items for the creamy cup of coffee that couples low-mycotoxin Upgraded Beans with Brain Octane Oil and butter to fuel your day, sharpen your brain, and suppress your appetite. Here's how it's made!
Video On The Go
Video Transcript
VIDEO PAGE EMBED
Sustainable energy, free of cheap-coffee jitters!
Start drinking the coffee your brain and body will love with the Bulletproof® Starter Kit: http://bit.ly/bulletproofcoffeekit
Featured Products For This Video
Shop for the products you need/found in this video
Open
Additional Information
Related links, images and relevant information involving this howtube video.
If you're a Bulletproof beginner, welcome!
Dave's written a detailed blog article that provides you with a categorized list of introductory articles spanning a variety of subjects and includes a detailed overview of Bulletproof for beginners.
Like our coffee, our Bulletproof Diet is different. It's a deprivation-free approach to losing weight, gaining energy, upgrading your brain, and hacking your food cravings, which emphasizes eating high-quality, nutrient-dense foods instead of limiting calories. Whether you're unfamiliar with the Bulletproof Diet or simply looking for an easy, transportable guide to the best foods for your body, download your free PDF of Dave's Bulletproof Diet Roadmap.
You may be surprised to hear that some of the most carcinogenic organic compounds known to man are commonly found in coffees (among other things). Equip yourself with more information from our blog to avoid these toxic coffee byproducts.
advertisement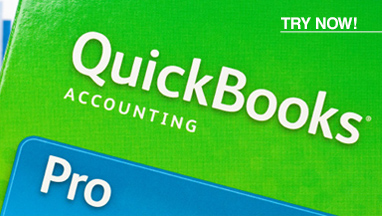 Open
Step By Step Instructions
Get printable, mobile, or PDF versions of the instructions featured in this video
1) Brew with the Right Beans
Luckily, providing the "right beans" is our forte!
In fact, we've made the growing process behind Bulletproof's high-quality beans as transparent as possible, because we believe you should know exactly where your coffee's grown and how your beans are tested.
---
Location, Quality, Taste
Harvested from a single family-owned estate in Central America, the Upgraded Coffee™ beans used in this video are grown without the use of chemicals (e.g., pesticides, herbicides, etc.) and hand-picked—never fermented!—by experienced coffee harvesters. The Upgraded Coffee beans are held to stringent quality and processing standards, and after being picked, the beans undergo special processing methods that further minimize mold and other common toxic contaminates. And, of course, it tastes great! With a fruity aroma, and hints of apples, cherries, and vanilla, Upgraded Coffee is a clean and bright, well-balanced coffee with a full body and undertones of caramels in the creamy finish.
To read more about our Upgraded Beans, visit our blog.
2) Brewing
There are two, Bulletproof-recommended methods for brewing: using a French press or the pourover method (with a metal filter and pourover dripper).
---
Using a French Press (Overview)
The French press is easy to use and preserves the beneficial coffee oils that regular paper filters keep out.
To prepare 3 cups of coffee made at Dave-levels of intensity, add about 8 tablespoons (or 4-6 tablespoons for a lighter brew) of fresh, evenly-ground Upgraded Coffee Beans to your French Press. Pour the 3 cups of water, about 30 seconds off a boil (195- to 205-degrees F), into your French press, covering your French press and setting a 4-minute timer on your cell-phone or microwave.
While you're waiting, Dave recommends lightly stirring the coffee, or "breaking the crust," to allow the grounds to settle to the bottom of the French press (and in turn, greater extraction from the coffee). Do not aggressively stir the coffee, as this can cause bitter-tasting oils to form due to too much extraction.
After 4 minutes, carefully press the coffee grounds to the bottom. Resistance is natural, and strongly forcing the coffee to the bottom can cause coffee grounds to leak in around the edges of the filter.
Unless you take your coffee black, you're ready for step 3: blending!
---
Using a Pourover Dripper (with a Metal Filter)
One of the distinct benefits to pourover coffee is that the liquid surrounding the coffee grounds is continuously replenished with new, fresher water for the entire brewing process. In turn, this promotes a more efficient brew. Most pourover drippers do best when the filter is one half to two-thirds full of ground coffee. A good coffee-to-water ratio is between 60-65 grams of coffee per 1 liter of water.
For this method in particular, the coffee beans must be thoroughly ground, with an ideal grind size resembling that of coarse sugar. Transfer the freshly-ground coffee to the metal filter.
Before beginning your pour-over brew, you'll first need to "wet the coffee."
Unsurprisingly, "wetting the coffee" involves just that: you add water to the dry coffee grounds. However, as mentioned by Dave, this important step precedes that of the brewing and allows the carbon dioxide—a major byproduct of roasting coffee—to escape and bubble out. Because hot water rushing in while CO2 is attempting to escape out is a bit messy, hit the ground coffee with just enough hot, filtered water to wet all of the grounds, and wait 30 seconds before beginning the pour-over.
When your timer's done, pour the hot water in a steady, single stream over the grounds for 3-4 minutes. Pause periodically, as the coffee can continue to drip for about 20-60 seconds after the stream of water is stopped.
After 3-4 minutes, your pourover coffee is finished and ready for Brain Octane Oil, butter, and blending.
3) Blending with Butter and Brain Octane Oil
In a blender, add 2 tablespoons of the grass-fed, unsalted butter (or grass-fed ghee) and 1 tablespoon of Brain Octane Oil (1 teaspoon for first-timers). The general oil-to-butter ratio is 1 tablespoon of Brain Octane Oil per 2 tablespoons of butter.
Pour in your fresh, hot coffee, cover and blend thoroughly.
Lastly, pour yourself a cup of the most creamy, fulfilling coffee you've ever had.
Scan Code to Load These Steps To Your Smart phone
Step By Steps
OnTheGo
Simply scan this QR Code with your smart phone
to take these instructions with you on the go.
Download PDF and Print
Open
Comments
Comment on this video