How To Clear Your Energy Field of Lower Vibrational Energies
This video teaches you the steps to release energies and influences that may be weighing you down or holding you back from moving forward in your life. Learn to let go of negative emotions, thoughts, or belief systems in order to feel more balanced.
Video On The Go
VIDEO PAGE EMBED
Book A Session w/ Colleen: See Below Products
Colleen Lemma's readings can be done via e-mail, phone (United States, Canada, and Mexico), or Skype ~ Anywhere in the world.
Featured Products For This Video
Shop for the products you need/found in this video
Open
Additional Information
Related links, images and relevant information involving this howtube video.
To Visit Website Click Link Below
Sacred Soul Empowerment Home Page
Rev. Colleen Lemma, C.Ht., has been an active member in the metaphysical field since 1995. She took her first astrology class in 1996 and was soon teaching for the Learning Center for Astrological Studies and doing professional consultations. Colleen became an ordained minister in the order of Melchizedek in 1996 and began her spiritual journey as a healing consultant. She is a Reiki Master Practitioner, a Certified Hypnotherapist, and a Certified Crystologist in the Melody Teachings. Colleen has an active practice in Michigan but insists that each person is his/her own healer and she is just a facilitator or conduit for that healing energy to occur. Colleen lectures and does classes and workshops on a variety of topics including Astrology, Numerology, Reiki, Crystals, Soulmates, Past Lives and Karma. She is available for private, phone, Skype or e-mail consultations, as well as teaching and speaking engagements worldwide.
For Pricing Click Link Below
Sacred Soul Empowerment Services Page
Colleen Lemma's readings can be done via e-mail, phone (United States, Canada, and Mexico), or Skype (anywhere in the world). For all of her readings she uses a wide variety of spiritual "tools" to gather and intuit information for the client: Astrology, Numerology, Angel and Divination Cards, and messages from the Angels, Archangels, Ascended Masters, Ancestors, Otherworldly Brothers and Sisters of the Light, and Healers of the Light. By using this all inclusive method of various gifts of divination, it gives a more complete and detailed amount of information and guidance to the client. Colleen's goal is to empower the client on their Soul's Path so that the Highest form of expression for that soul is attained.
To Book A Session Click Link Below
Sacred Soul Empowerment Book A Session Page
Once you have submitted your contact form please wait to be forwarded to Colleen's scheduling system where you will choose the service you want, the day and time for the appointment, and make your payment to PayPal. Thank you! I look forward to working with you! Blessings of Love and Light!
Colleen
For Additional Content Click Links Below
Sacred Soul Empowerment Face Book Page
advertisement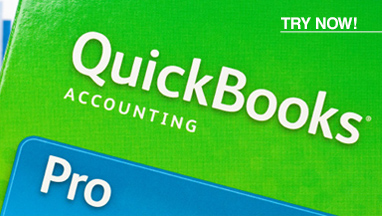 Open
Comments
Comment on this video