Restaurant Dining the Bulletproof Way
Restaurants are a popular host of social gatherings, making the unhealthy, energy-depleting food they often offer all the more tempting. Using a few of Dave Asprey's key tips, you can eat out at a restaurant and still make Bulletproof choices.
Video On The Go
Video Transcript
VIDEO PAGE EMBED
Dave's Bulletproof Tips for Restaurant Eating
Using Dave's travel-friendly products and tips, you can be a restaurant-goer without compromising your Bulletproof vows!
Featured Products For This Video
Shop for the products you need/found in this video
Open
Additional Information
Related links, images and relevant information involving this howtube video.
Being equipped with Dave's insights isn't the only way to ensure that you'll make Bulletproof-friendly restaurant choices!
In addition to a bottle of Bulletproof Upgraded Coconut Charcoal (jump to 1:30 of the video to hear this product detailed by Dave), there are some other handy, Dave-recommended items you can bring with you to restaurants:
A miniature, portable vial of sea-salt, Dave's current favorite being Pink Himalayan Salt. Find it on Amazon to choose from 7 sizes, starting as low as $6.25.
An adorable, travel-friendly bottle of Brain Octane Oil.
90-count bottle of Activated Coconut Charcoal capsules for fast detoxing, better digestion, and supported rejuvenation.
120-count (1000 mg.) bottle of Chlorella tablets.
250-count (600 mg.) bottle N-Acetyl-Cysteine capsules.
The Bulletproof Diet Roadmap is another invaluable item to take with you...and it's free! Grab a copy to keep handy (e.g., smartphone).
Eager to hear more tips and tricks from Dave for staying Bulletproof at restaurants? Read Dave's full, original blog article, How to Stay Bulletproof at Restaurants.
We'd never forget about the cocktails! To hack your hangovers (Bulletproof-style), visit What to Drink: Bulletproof Alcohol Infographic and Hangover Cures and download your free infographics!
Heard of the Bulletproof Diet? Click the links to learn how the Bulletproof Diet differs from other popular diets, and how to get started. Your body's taken you this far—help it take you further.
advertisement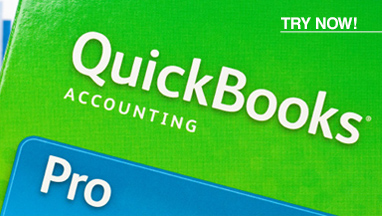 Open
Step By Step Instructions
Get printable, mobile, or PDF versions of the instructions featured in this video
1) An Overview of Staying Bulletproof
Eat Before You Leave
That's right, one of the best ways (and the first step) to Bulletproofing your restaurant meals is to first eat Bulletproof-approved, nutrient-dense foods before you leave home.
Similar to the idiom about never grocery shopping on an empty stomach, the temptation to eat non-Bulletproof-approved foods is greater when you're hungry. Think of the restaurant foods much like you do dessert, in that your body will be feel much better if it's first satisfied with the essential nutrients found in Bulletproof foods. Moreover, eating foods approved by the Bulletproof Diet gradually (but drastically) eliminates food cravings.
If your friends should ask, tell them you're not hungry and simply enjoying their company. For something to snack on, order a side of steamed veggies or dressing-less salad.
Knowing (or Choosing) the Restaurant
If the place has already been chosen, check out the restaurant's website or call prior to your arrival to see if they offer a gluten-free menu, mention how their foods are prepared, and if necessary, whether they are/aren't able to do substitutions (e.g., using regular butter for sautéed veggies).
If you're able to pick the place, Dave recommends a clean Sushi restaurant. Skip the sauces, extravagant rolls/tempura, American-style seaweed salad often drenched in soy, and imitation crab meat. Instead, stick with nigiri, simple rolls, and sashimi (because you've got to live a little). Dave's personal alternative to soy sauce is adding Brain Octane Oil or grass-fed butter to the sushi, then sprinkling it with a small vial of pink Himalayan salt, like this one from The Spice Shop.
Order foods that contain the fewest ingredients, and remember, eating industrial meat is a no-no. Even if the meat is high-quality (i.e., grass-fed or wild-caught), it's likely going to be slathered in the savory sources of food cravings—popularly, spices, sauces, and dressings.
2) Bulletproofing Breakfast, Lunch or Dinner
Breakfast
Many popular breakfast spots have online menus, which will allow you to get an informed idea of your options—and/or call the restaurant about any specific questions you may have—prior to your arrival. Most breakfast places will allow you to order a series of sides.
For Breakfast, Dave likes 6 poached eggs with ½ an avocado (2 servings), skipping the gluten-free items because what they lack in gluten they often make up for in refined sugars and other performance-robbing ingredients. If they have fish, bacon or meat sides, ask if they can find out where the meat is from and with what oils (if any) they use to cook it. Making informed decisions about what you're eating is paramount to staying Bulletproof.
Download for free the Bulletproof Diet Roadmap for full guidelines
Common Bulletproof Breakfast Options:
Pasture-raised pork and eggs
Wild-caught fish (i.e., salmon, sockeye, trout)
Avocado, blackberries, or raspberries
Full-fat raw yogurt
Coffee from Bulletproof Upgraded Coffee beans, or high-quality green tea with Bulletproof-approved sweetener (e.g. stevia).
Lunch and Dinner
Depending on what part of the country you're in, lunch and dinner may be a little more difficult. Poached eggs are likely a menu option for any meal. Grass-fed burgers cooked in their own fat (and free of seasoning) is another option—minus the bun and cheese, of course. Especially with grass-fed steak, it's important to ask what it's cooked in and request that your steak be free of seasoning. Steamed vegetables, white rice, and wild-caught fish is a common dinner
Common Bulletproof Lunch/Dinner Options:
Steamed (or sautéed in butter), fresh vegetables, like broccoli, asparagus, and/or cauliflower
Wild-caught fish or grass-fed beef or lamb
Yam, sweet potato, or white rice.
For full details, make sure to check out the Bulletproof Diet Roadmap. Your subscription will also give you access to downloadable recipes, cooking methods and supplement tips, and grocery checklist for your next shopping trip.
We didn't forget about the cocktails. Read more about Bulletproof-approved booze.
Scan Code to Load These Steps To Your Smart phone
Step By Steps
OnTheGo
Simply scan this QR Code with your smart phone
to take these instructions with you on the go.
Download PDF and Print
Open
Comments
Comment on this video